VS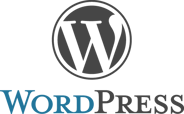 Designing your website is a daunting task. When looking at the platforms that I use for internet marketing I had basically to decide between Hubspot vs WordPress for the main website content management system. This simple question has underlying factors that go very deep in determining the best platform to use.
First a little background in case you're not experienced with either or both. WordPress is an open source content management system for websites. Current estimates are over 30% of the entire internet is run by this system. Before we had content management systems (CMS), we had to code everything on a website. Now you can simply log on and update your content without any programming knowledge or coding skills.
Hubspot is an marketing automation platform for websites. The purpose or benefits revolve around the tools to get more visitors, convert more leads, and close more customers. Having the platform built for this purpose is a factor to consider when designing your main website.
1. Web Design
The first step in any web design project is to...well, have a design. The design can either be custom created by a web designer or a template built by another designer. The shortcut lies in being able to use a theme or template that has dynamic features already built in so you don't have to code those things for smaller projects.
2. WordPress Themes
WordPress has thousands and thousands of these pre-made themes and robust frameworks. Web designers spend hundreds of hours building themes and then selling them for around $50 in the hopes of recouping much more in generated revenues. I've purchased dozens of these themes over the years and they are fantastic in their capabilities.
3. Hubspot Templates
The Hubspot templates are fairly new. After looking at the available options I was reminded of the early days of CMS's when it was just Joomla and Drupal around 2006. There weren't that many options at that time and the designs were very basic. Plus web design was rather new in general but it was a vast improvement over static HTML websites. Since there aren't that many dynamic Hubspot templates available this translates into a lot of manual work for the developer/designer for coding.
4. Hubspot Subscriptions
Hubspot has 3 general plans, Basic, Pro, and Enterprise. With each plan comes more stuff including the COS smart blocks which tailor content to the user based on their state in the sales funnel. Basically if they are a lead or customer. This can further enhance the user experience for better nurturing down the funnel.
5. Software license
Hubspot is a proprietary platform and if you use it you must pay a subscription. WordPress is free but to use it requires an experienced developer which has an associated cost as well. So whatever you choose be sure to understand you are committing to that platform for a number of years. Be sure you understand all that is involved.
---
Recommendation
Our recommendation is based on the plan you are subscribed to on Hubspot. The subscriptions indicate a level of investment that would better fit for different budget levels.
Basic Plan
Use WordPress for the main website and Hubspot for the landing pages and other automation.
Pro Plan
Find a Hubspot template and build the marketing site on Hubspot. Brand the template to the client and facilitate the prototyping process.
Enterprise Plan
Build your own template. Your client would have enough in their budget for a totally custom experience built and maintained by your own programming staff.
---
Our Recent Website Redesign
The Softwired website has needed a facelift for quiet some time. Much longer than it should have. After many band-aides over the years it was becoming a liability to the firm which is supposed to encompass web design. The "cobbler's children have no shoes" excuse wasn't going to work anymore and it had to be done. So I rolled up my sleeves and got to work.
The first question was the same as this post topic. After 2+ years using Hubspot wasn't it time to build the new site on the Hubspot COS? I mean after all it makes sense to showcase my own design skills along with my team to demonstrate our prowess and flex our designer muscles for future projects. So I looked into it.
So after looking at the daunting task of designing a website on Hubspot from scratch, or using a theme and build the main site in WordPress I went with WordPress. The main reason is we don't get the amount of traffic to warrant that much work yet. My approach was to use WordPress for the main site and keep all the landing pages, CTA's, and forms on Hubspot. The result, a fantastic website built in about a third of the time.
---
Designing your website starts with a free analysis for your internet marketing.