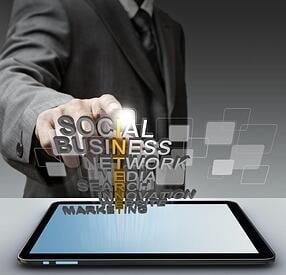 Internet marketing is something that every company should use, no matter how big or small. A huge advantage to internet marketing is that it can be done on a small budget while still seeing impressive results. As far as marketing goes, online marketing can be one of the best ways to increase exposure to your company, establish yourself as an authority within your industry, increase your customer base, increase customer loyalty, increase customer trust, and much more. There are hundreds of different strategies that you can use for internet marketing, which is why we've provided you with a few ideas to help inspire you:
Ideas for Internet Marketing
Create a blog – The blog is one of the most important components of a successful online marketing campaign. Content is king, as they say, and the blog is the vessel for your content. You should use your blog in order to post content on a regular basis. Make sure that you are posting content that is valuable and interesting to readers-your potential customers. What does this do for you in terms of marketing? If you become known for writing good blog content, you'll begin establishing yourself as an authority while also building trust in your readers. Not to mention that having a blog makes it easier for people to find your website – especially if you use carefully researched and relevant longtail keywords in your blog's content.

Hold a contest – Holding a contest is a great way to gain exposure for your company. People absolutely love participating in contests, which means it's a great way to engage with the consumer. Not to mention that you can require people to follow you through your social media profile or sign up to your email mailing list in order to participate. Through the use of social media, you can hold all types of contests. The following are just a few ideas:


Caption contests – Post an image and ask followers to enter the contest by writing the funniest caption. This type of contest works great on a number of social media platforms from Facebook to Twitter to Instagram.

Photo contests – Another great contest idea is to hold a photo contest. Ask followers to post photos using your product in the image. These types of contests are a great way to get those who aren't competing involved as well by having them vote for the winner!

Sweepstakes – Sweepstakes aren't as much fun, but they're a great way to get people to sign up to your email mailing list. All that is required is that they enter the sweepstakes, then the winner gets whatever prize you advertised.


Provide free stuff – Never underestimate the power of free stuff. You can convince a lot of people to sign up to your email mailing list by offering free items such as a free download, eBook, whitepaper, or more. These kinds of incentives work best if you have established yourself as someone that provides high quality content on your blog. Readers will be enticed by the possibility of longer and more in-depth content, allowing you to capture these leads by providing this content in return for their names and email addresses.

Engage with followers – One of the simplest Internet marketing tactics you can use is to simply engage with your followers on social media regularly. Always respond to feedback and questions, and post fun questions that relate to your business in order to elicit responses as well.
These are just a few internet marketing ideas that can help improve your company's exposure, authority, trust, loyalty and, of course, customer base.