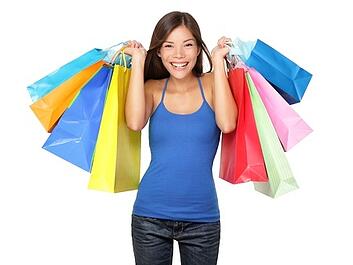 I recently was explaining to some new clients the difference between search engine optimization and customer optimization. Most people know what Search Engine Optimization (SEO) is but what is Customer Optimization?
Customer Optimization (CO) is when you optimize your website for the customer experience. There are many factors that are weighed when analyzing the user experience on your website. Here are just a few:
Blink Test - This is a simple test to find out if your design fits with your particular market. Just show your website to someone who has never seen it before and then after about 3 seconds click it off. Now ask the person what the website was about and what you could tell about it. If you don't have a good answer then your design is not optimal. Our brains can recognize patterns in a fraction of a second.
Clear Message - Is your value proposition obvious? Is it up front and center and easy to understand? A lot of time you may have a wordy or complicated message on your home page. The concept should be easily understood to a six grader.
Updated Design - Web design standards are constantly evolving. In fact they are evolving at an exponential rate which lowers the life span of a website. From the day your new website is launched it starts to decay. Plan for updating the design at least every 3-4 years.
Content - The text content should be well written and have interesting typography. This is using sound bites, bullets, and other ways to visually compose the website pages. Also an appropriate image should be on every page so that the left and right brain work together.
Calls to Action - These are buttons or links that are directing the user what to do next. Make sure you have something at the bottom of every page that guides the visitor through the website in the way that you want. This is called a conversion path.
Lead Generation - Is it easy to submit your email for an offer or something else of value? Once the email has been captured this is a lead that can be nurtured down the sales funnel to be closed as a customer.
All of these factors contribute to getting leads from the website when constructed properly. Web design is not just graphic design. It is the design of all these factors in a multi-dimensional way to optimize the customer experience.
Here's a test I use when I'm working on a website. I ask myself, "Am I doing this task for search engines? Or am I doing this to attract customers?", If you are doing something to influence search engines you should probably stop right there.
So how does this relate to search engine optimization? Well, SEO gets visitors to the website while customer optimization converts them to a lead. Think of a 1-2 punch with the left being SEO and the right being CO. That's how you knock 'em out!
This post should demonstrate the factors listed above. If they don't, please let me know by contacting me here.
Want to take the pop quiz on how your internet marketing is doing? CLICK HERE