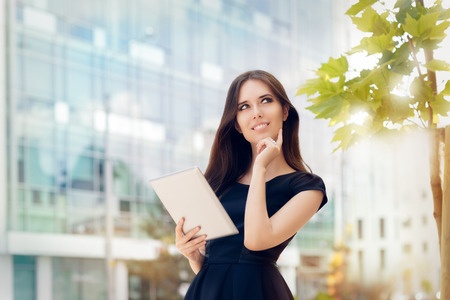 Real estate companies can drive traffic to their website by having an active commercial real estate blog. By posting articles about various topics related to your industry, you'll attract buyers and sellers who are looking for answers to their questions.

With the vast majority of people looking for professional commercial real estate help online, it is absolutely critical to create a great website that is well ranked on major search engines so that your website comes up at top of the Search Engine Results Page (SERP). One of the ways to increase your ranking is to have a relevant commercial real estate blog.

Businesses with a website benefit greatly from creating a blog. Blogging on a regular basis is a relatively easy and efficient way to help personalize your business. You will also introduce fresh content to your website, support your sales funnel, drive traffic to your website, attract potential clients and enhance the relationship with existing clients.

Most business owners seek the help of commercial real estate companies at some point in the buyer journey. Whether they are establishing, relocating or expanding their business, this is an exciting time for a business and you want to be the real estate broker that they choose to set them up for success with the right building and location.
Top Internet Marketing Tool: Commercial Real Estate Blog
One of the top 8 internet marketing tools for commercial real estate is a great commercial real estate blog.
Blogging can be the beginning or development of relationships with your clients. By posting content relevant to their needs and questions, you are becoming a "go to" resource for industry data and trends. You show yourself as an expert in your field, which is especially important to small firms looking to compete with larger businesses. Businesses can also open the blog to comments and use it as a way to engage and build trust with customers. Tracking transcripts can give business owners useful information into their customers' needs and wants.
Search engines now require fresh content to keep websites displayed at the top of Search Engine Results Pages (SERPs) in competitive markets. It is important to post on a regular basis because search engines index new content, keeping your website relevant and better optimized.
Blog Topics using Long Tail Keywords
You will be able to attract the right buyers and sellers by making sure that your blog is hyperfocused on topical keywords, otherwise known as long-tail keywords. Long-tail keywords are a better way to gain customers because they are specific keyword phrases often used by people who are close to the purchasing decision. When your potential clients search for the keywords found in your blog posts, your blog pages are more likely to appear at the top of search engine results.
The idea is to answer the questions that your potential clients are typing into search engines. For example, a businessperson who is seeking to purchase commercial real estate through a real estate broker may use a long-tail keyword to ask about the top strip malls for sale in your market such as "commercial real estate strip malls for sale Bellingham WA." Your website can increase its chances of appearing in the top of the SERP by posting a new blog post each week that highlights each strip mall currently for sale in your market(s) and includes that long-tail keyword. Search engines looks for keywords in the title, paragraph headers and within the content.
As a bonus, blogging becomes free marketing when someone reads and shares the post by e-mail or social media. Business owners are missing a big opportunity when they don't blog.
There are many more factors that go into building and maintaining internet marketing for real estate brokers. Blogging is only one of the tools at commercial real estate broker's disposal to generate more commercial real estate customers through the internet.