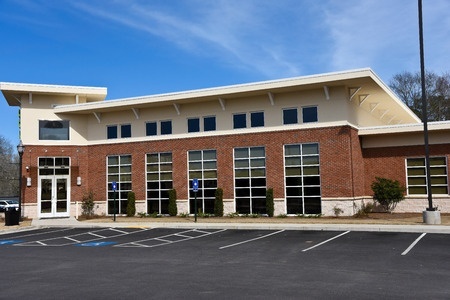 Are your Commercial Real Estate Listings up to date with the latest technology? Does your website generate good search engine results? Do clients come back to your real estate website because it is a useful resource?
If the answer is "NO" to any of these questions you are losing customers to your competition! One of the best ways to keep your commercial real estate website updated and ranking in Google is to integrate MLS listings directly into your website.
Most business owners seek the help of commercial real estate companies at some point in the business life cycle and you want to be the firm that they choose to set them up for success with the right building and location.
So, when a business is ready to hire a commercial real estate broker where are they most likely to go to make their choice? That's right; the internet. Even if they have a referral, they will often search for the business online to check for online reviews, peer ratings and company details. They will also be searching for commercial real estate listings online; sometimes for days, weeks or months until they find the right commercial property. If your website has commercial real estate listings then that is great way to get people coming back to your site as a useful resource. In addition to that you want Google to give your website credit for these listings so that your website comes up at the top of the Search Engine Results Page (SERP).
One of our top 8 tips to creating a great commercial real estate website that will rank well and offer a great user experience is integrating MLS listing directly into your website. But how do you do that?
Integrate MLS Listings Using New Technology
If your website is carrying out of date listings then you are losing out on customers, period. With today's technology options there is simply no excuse for having outdated listings or worse, not displaying the listings that your firm is currently representing. When you build your website through WordPress you have access to a user friendly CMS so it will be easy to update available properties - and any other content – right away.
Bring your website up to date with the latest technology. If you are still using IDX to offer MLS search results, your website isn't getting any benefits from those searches. The reason is because all the data is stored on the IDX servers, not on your website. Google knows this and won't give any credit for displaying listings on your website. We use RETS (Real Estate Technology Standards) to import MLS listings through an Application Program Interface (API) as a data feed directly into your website. Until now RETS has needed a proprietary platform to function.
Our team has gotten around the need to hire a provider to build out a proprietary platform by creating a system that imports listings directly into WordPress (non proprietary) websites. Our system, that started with a small project and grew into a very large one, was developed to give better user experiences and better SEO for broker websites.
It's much easier to understand when you can see how it looks. Visit our client's site here: https://wrecommercial.com/.
Moving forward we are looking to find some key commercial brokers who want to work with us to develop the system further. Being a partner will have many benefits including access to new systems that aren't generally available to the public.
Get ahead of your competitors by partnering with us! Integrated MLS listings can translate into improved Google search rankings and more potential clients clicking on your commercial real estate website. Contact us today to get MLS listings integrated into your website to give your commercial real estate brokers a leg up on the competition.