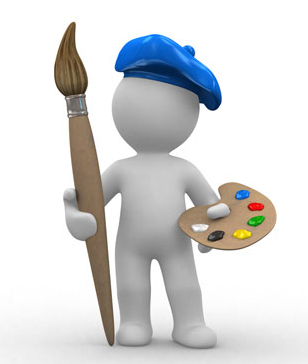 If you have started researching what digital marketing agency or web designer to hire to design your new website, you may be feeling overwhelmed. We know that it can be difficult to find the best web designer in Bellingham let alone a larger city like Seattle; there are simply a lot of options out there. Part of the problem is that most small business owners don't know the details of how a web designer builds and maintains a website, let alone the skills and knowledge required to do a good job.
After years of experience in the industry, we have identified several things any business should know before hiring a web designer. At least some of this information should be available on their website but you may also need to ask some questions to get the rest.
How to find the best web designer in Bellingham (or any city)
Look at their portfolio of websites. This should give you a good idea of the styles of website they build; look at the design features and functionality they have created for some of their past clients and projects. You will also get an idea of the type of clients they have had in the past and may be able to read their testimonials. If not, it may be a good idea to ask for referrals.
Find out the content management system they are using. Most web developers use WordPress but there are many other options out there including Wix, HubSpot or other custom systems. It's important to know which CMS they will build your site on because site's built on custom systems are not transferable if you decide to stop using their service. WordPress, on the other hand, uses open source technology, which means that pretty much any designer can help you with it if you decide to change service providers. Either way, you will also want to make sure that you can update the website yourself with an editor.
Check their web design pricing. Do they charge a subscription where the cost of the website gets amortized over time? Or is there a final price for the entire project? Do they offer ongoing support? Does their pricing seem to be in line with other web designers of their caliber for similar services?
Who is their hosting provider? If they offer hosting services, ask what kind of support they offer.
Do they optimize the website for search engines? SEO services is a must for any business website these days. There isn't much of a point in building a website without optimizing it for search engines.
Verify ownership. If you pay for the development of a custom website you should own the website and all software included.
Who will create/provide the content? Unless the designer has a content marketer available, it's best to find your own or get recommendations from the designer. If you hire someone to create your content, be sure they are well versed in current best practices to attract, engage, convert, and promote website visitors.
There are many other things we could add such as how long have they been in business and what they feel their strengths are as a web designer but this list is a solid place to start.
Web design skills vary greatly from designer to designer. You will want to find a designer who has experience creating the type of website you are looking for. It's best to contact at least three design agencies for an initial consultation before making any decision. Find the best fit for your business and budget and you'll be happy with the results.
Look for an experienced web designer
Softwired provides digital marketing solutions for our partner agencies and clients. We stay on top of web design trends, changes to Google's algorithms and consumer behavior so we can help our customers grow their business through the service we provide. We've got you covered for:
Web design,
SEO,
Local online presence and optimization,
Digital marketing and sales, and advertising.
Whether you're interested in a partnership or a referral program, web design only or more; contact us today to get started!