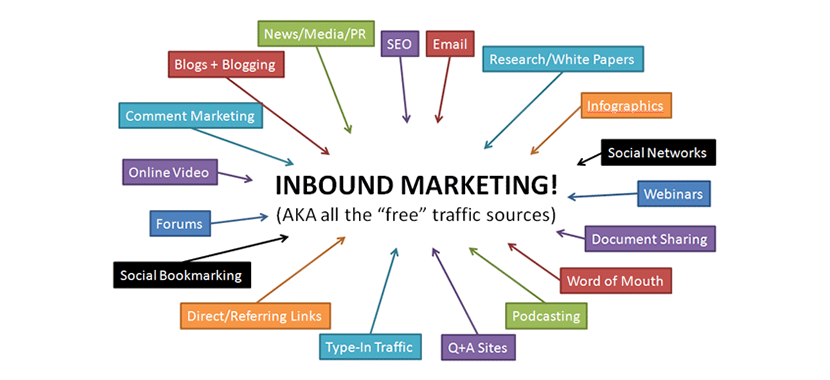 Internet marketing is a very wide field that is constantly evolving and developing along with the growth of the internet. Marketing experts divide internet marketing into outbound marketing, where a business is actively reaching out to the consumer, and inbound marketing where a business organically develops its web presence with quality information and draws the customer to you. Whatever type of internet marketing you're focusing on, there are certain things you should keep in mind.
Why Target Audience Is Important for Internet Marketing
Identifying your target audience and buyer personas is the basis of any kind of marketing, whether it's on the internet or in print. If you're sending emails out blindly without knowing anything about the people who are reading them, for example, you're not going to grow your clientele. For example, if you're selling women's clothing, there's not much point in sending out emails to single men. And if you're selling college textbooks, you'll need to target college students specifically, not working professionals. Make sure that you know something about the audience you are reaching out to with your marketing attempts.
Don't be afraid of being basic
Maybe you're worried about sharing the same information over and over in your marketing efforts or on your website so you decide to try something new that people haven't seen from you before. This method can work but, in general, it's also a good idea to keep your marketing emails simple and in a recognizable format. Most importantly, whatever content you create needs to be relevant to your business. For example, if you repair ACs, you really don't need to go into the technical details of what you do in your internet marketing efforts but you also don't want to get off topic sharing about garden tips. Most people don't understand how AC systems work; that's why they rely on you. Just assure them that their work will be done on time and at a reasonable price, and you'll probably see more results.
Make good use of images or videos
Visuals help draw the eye in and do more to display your branding than anything else. Any type of advertising should include images or video that is both appealing and informative. In an email marketing template, be sure to include at least your logo and a header image. A website home page should have at least a header image and preferably a high-quality video somewhere on the page.
Put the most important information first
This is a good rule when it comes to any kind of writing. If you're sending out a marketing email or you're writing an article for your website, put the most important information first. The readers should learn the gist of your email or article by reading the first paragraph. This way, if they don't go any further, they'll still know what you were trying to say. Including subheadings, bullet points and numbered lists will also help to draw their attention to the main points you are making.
Internet marketing services
Here's the bottom line: if you're trying out internet marketing for your business, keep the pointers we discussed in this article in mind. Don't be afraid to get creative but make sure it's presented in a way that will be appealing to your target audience.
Softwired provides digital marketing solutions for our clients and partner agencies. We've got you covered for web design, blogs, landing pages, SEO, local online presence and optimization, digital marketing, and social media marketing. We build websites with WordPress themes and have also been using the HubSpot platform to build blogs and landing pages since 2012.
Over the years, we've worked with lots of clients who need help with web engineering and digital marketing tasks but don't have in-house staff to pull it off. Finding freelancers can be a nightmare and cause a lot of problems when promising delivery of service. Whether you're interested in web design only or more; we're ready to help you get started!