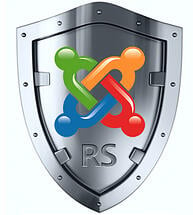 WARNING! Joomla websites being targeted by cyberarmy!
Over the last few months we have seen an increase in hacker activity on the server bringing older sites down running Joomla content management systems. The reason is that older versions of the software is no longer maintained for security and sites need to be upgraded. Joomla 1.5 has reached End Of Life!
You need to upgrade Joomla 1.5 to 2.5
During the last 2 weeks we became aware of a cyber army coming out of various parts of the world such as Bangladesh and Brazil. They are targeting Joomla 1.5 websites worldwide and have hit a number of our clients' websites. We've done everything within our power to secure the server and sites but it's now become necessary to upgrade to avoid any exploits and keep your site secure.
The Downside
Upgrading Joomla from 1.5 to 2.5 is EXTREMELY difficult. It's more like a rebuild and content migration procedure. The difficulty stems from the number and quality of extensions and plugins that were used on the current site. This directly affects the cost and owners should plan for this expense.
The Upside
Once you've migrated to Joomla 2.5 future upgrades are more seamless and less costly. The Joomla development team has made the software easier to maintain for upgrades for future releases. Joomla 3.0 is in beta and developers are releasing their extensions now. We are looking at Joomla 3.5 as the next long term legacy support release. Joomla 3.5 is set to release later this year with long term legacy support and mobile enabled.
How Long is Joomla 2.5 supported?
The Joomla development team has confirmed this version is supported until Mid 2014. At that time upgrading to 3.5 is recommended.
What will the upgrade from 2.5 to 3.5 involve?
There is a planned bridge in order to upgrade this version without breaking extensions. In other words a much more seamless and painless (costly) experience.
Why all the upgrades?
With technology changing more rapidly the development team has put in a better roadmap to accommodate future engineering needs and requirements.
What if I don't upgrade?
Your website will remain vulnerable until at some point in time it is found and hacked. This could happen at an inconvenient time and have higher costs to restore. There is no advantage to waiting and there is no shortcut for upgrades.
If you have a Joomla 1.5 you can contact us for analysis and estimate for the migration. If you are a current customer you will be contacted to discuss your options.
Don't wait until your site gets hacked!