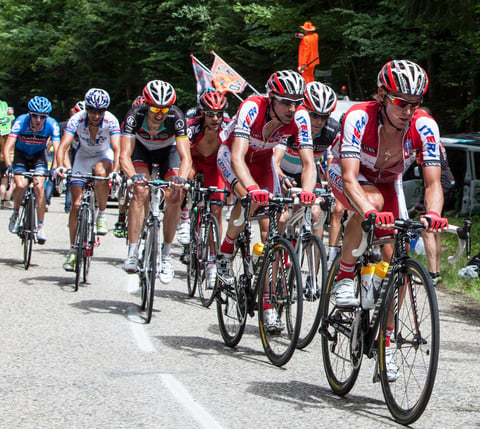 Watching the Tour De France has conjured up a lot of images about what it feels like to be in the pack and what it feels like to be a leader. Being in the peloton (pack) feels warm and fuzzy, surrounded by like minded individuals, going a similar direction. Breaking away from the pack means changing the way you do things and risking everything for it. If you fail, you'll fall back and lose the race. If you are successful, you'll win the race.
Being a leader can be lonely and make you unsure of yourself
Last year I realized that the business of Softwired web design had grown somewhat stagnant and growth less than I had wanted in the time since I founded the company in 2006. I expected after 7 years it would have a much higher revenue than I've realized and I started looking for other things to include to develop a more full service firm. I had already included SEO as part of building websites but it seemed like there should be something better or bigger than that.
About that time I literally stumbled on Hubspot and started learning more about internet marketing as a whole. What I realized was that I knew very little about the science until I had spent the time in training and understanding what these industry experts were saying.
This was our breakaway moment
During the education process I really started to realize what our goal was it became more clear this is the right direction and the future for the business. Our clients don't care how pretty the website looks if it doesn't generate business. Our clients want customers and a website that has an optimized sales funnel for converting those visitors to customers.
Winning the race
Winning is a great feeling. Having accomplished something new and reaping the rewards of those efforts after taking all those risks is a great feeling. Being ahead of the pack and offering much more than most is worth the reward of taking those risks.
You can find out more: