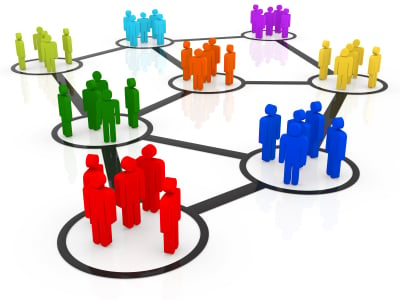 Recently I was attending a Hubspot partner webinar in which their new feature for Social Inbox was showcased. This feature allows me to monitor or publish my messages over my social media channels. So instead of going to Twitter, Facebook, Google+,....etc. and making individual posts I can just publish from one dashboard as well as schedule any future posts.
During the webinar a Hubspot partner was showing how they use the system to nurture leads through social interaction. By monitoring discussions relevant to your business or brand you can have real time interactions with leads and prospects and have much better conversion results with this capability.
The way this works is if your brand comes up in a tweet or post you'll be notified, and have an opportunity to respond (or not). This is crucial for salespeople who are working their leads through the sales funnel to customers. By responding in real time, your conversation is much more powerful than using email or some other method of internet marketing.
What has occured is what they called social nurturing for leads. This is already happening on a smaller scale but I believe as consumers become more educated and less patient with traditional marketing this is the way marketing and sales will continue to evolve.
It doesn't really matter what tools your are using either. Hootsuite has been around for a while and a great tool for amplifying your message through social media. The point is, that if you are looking to generate leads for your business you'd better start nurturing them through social media if you want good conversion rates.