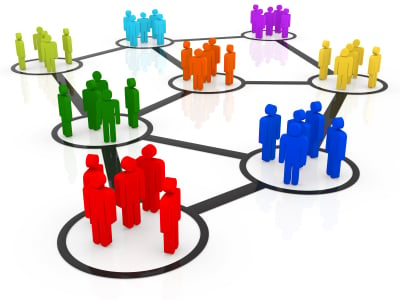 Businesses rely on customers to buy their products or services in order to make money. But there is often a buyer journey that happens in the digital sales process before a person or business becomes a paying customer or client. A sales lead is a person or business who may become a client down the road. A qualified lead is usually a person or organization who has reached out or interacted with your business in some way and fits within one of your buyer personas. They should have provided their contact information willingly – either through some type of contact form or message. The contact information for qualified leads should be added to a customer relationship management (CRM) system that will notify the appropriate sales person in a timely manner so they can follow up with the lead and attempt answer their questions by providing relevant information so they can close the sale.
Increasingly, qualified leads are coming in through interactions on social media. Data from Reachforce shows that 39 percent of marketers have generated leads through Facebook. Data from Oktopost found that 80 percent of B2B leads generated through social media were on LinkedIn.
Nurturing leads through social media
Recently I attended a Hubspot partner webinar where their new feature for Social Inbox was showcased. This feature allows users to monitor, schedule or publish social media messages over all its social media channels. So, instead of going to Twitter, Facebook, Instagram, etc. and making individual posts; I can now publish a message from one dashboard as well as schedule any future posts.
During the webinar, a Hubspot partner was showing us how they use the system to nurture leads through social interaction. By monitoring discussions relevant to your business or brand, you can have real time interactions with leads and prospects. This capability can lead to much better conversion results.
The way this works is if your brand is mentioned in a tweet or post you'll be notified, and have an opportunity to respond (or not). This is crucial for salespeople who are working their leads through the sales funnel to customers. By responding in real time, your conversation is much more powerful than using email or some other method of internet marketing.
When you respond to social media posts in real time, you are engaging in what's called social nurturing for leads. This is already happening on a smaller scale through emails and follow up calls but I believe as consumers become more educated and less patient with traditional marketing efforts, this is the way marketing and sales will continue to evolve.
It doesn't really matter what social media scheduling/management tools you use either. Hootsuite has been around for years and it's also a proven great tool for amplifying your message through social media. The point is that if you are looking to generate leads for your business, you would be wise to start nurturing them through social media if you want solid conversion rates.
Softwired offers help with digital sales
As businesses have recognized the need to compete online, they have started turning to digital marketing firms to help with their online presence. A digital marketing agency that offers digital sales creates advertising opportunities on digital mediums, including websites, blogs, social media platforms, and digital magazines.
Softwired provides digital marketing solutions for our clients and partner agencies. We've got you covered for web design, SEO, local online presence and optimization, digital marketing, digital sales, and digital advertising. Whether you're interested in a partnership or a referral program, web design only or more; we have the experience you need to get the job done right.
Start improving your sales process now!