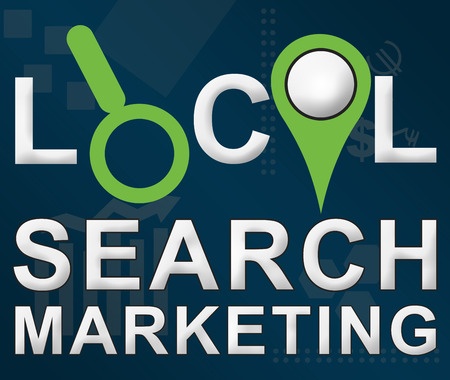 Local SEO is probably the easiest and most overlooked way to optimize your business for search engines. Google made a major change to the way local businesses show up in the "local pack" in 2014. Google My Business came out with a brand-new interface and somewhat intuitive way to update your business info.
Local Search Engine Optimization Services for small businesses consists of:
Setting up Google My Business and optimization
Syncing online directories with your NAP (name, address, phone)
Optimizing your website for Local SEO (website structure)
Setting up Google My Business
Setting up Google My Business
You need a personal Google account. It's fairly easy to set up and you can do it here.
Once you set up your account, you'll be able to log in and see your dashboard. In the upper right corner, you can see an icon for Google apps that looks like nine small dots. Click on it to access the Google apps. At the bottom of the apps window you need to click on "More" to open the second page of app icons. At the bottom you'll see an icon for "My Business".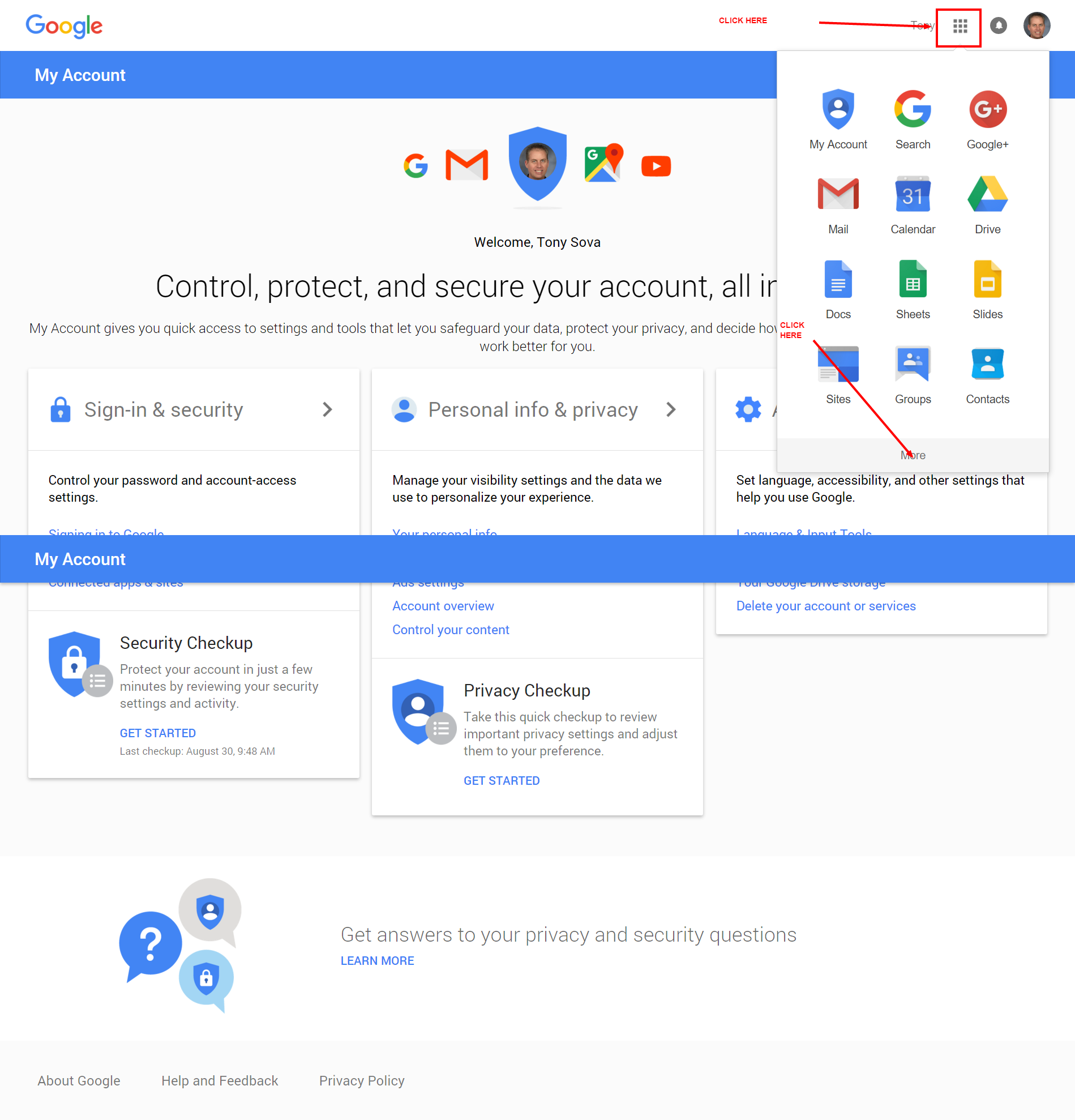 If you have just set up your account, you won't see any businesses on the page. Don't worry it is easy to get control of your business. Simply search online for your business name like my results for "softwired".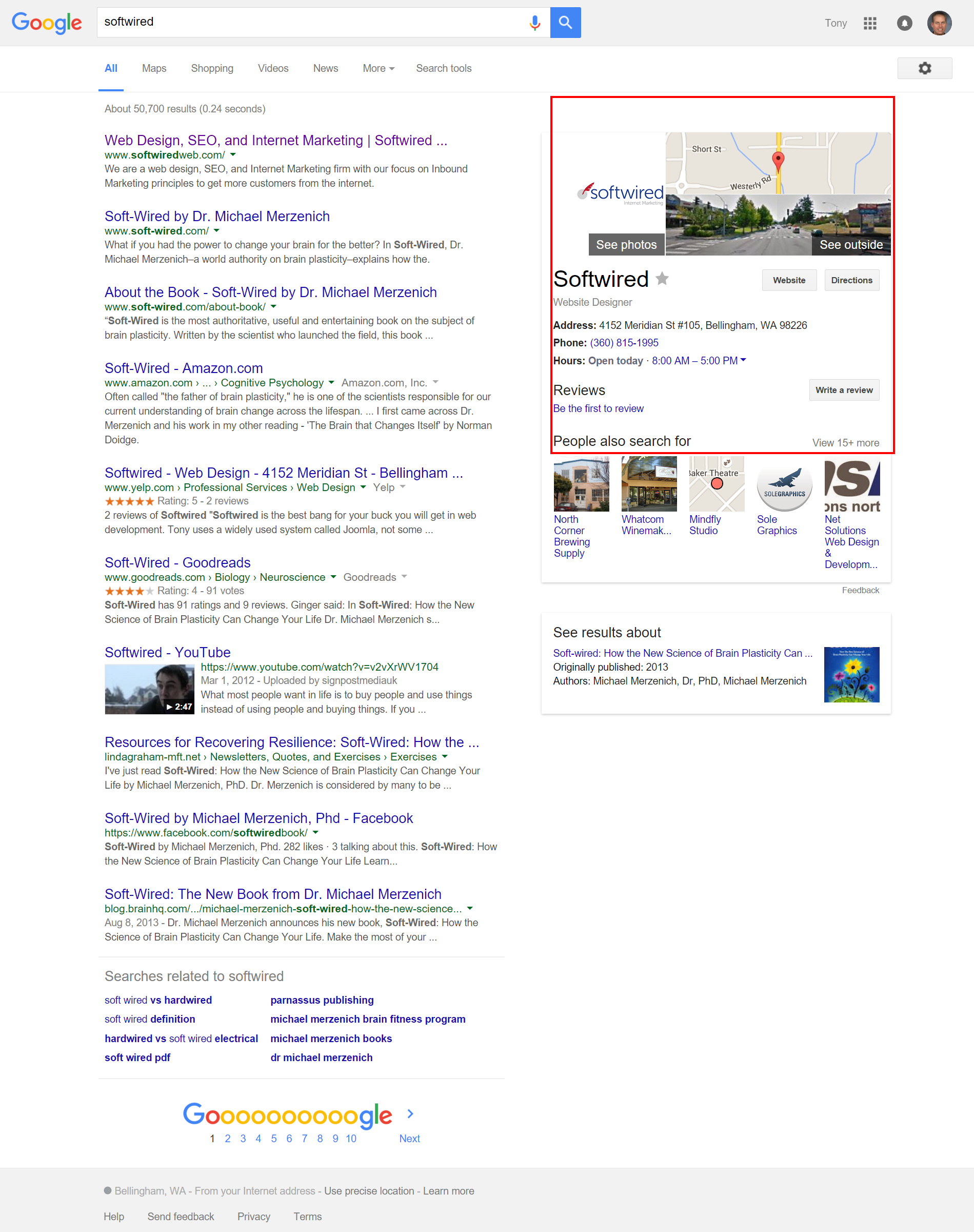 Now, if you haven't claimed your business, there will be a link displayed in the red box area above. Click on the link and follow the instructions on how to verify your business. The easiest way is to have Google call you. If that's not available then you'll need to request a card sent to the business address.
Once you've verified your business your edits will show up in search.
Setting up your NAP for Directories
There are hundreds, maybe thousands of online directories that search the web and scrape the information to find users for their own advertising purposes. The Google search engine is the biggest and most important to verify information about a business. If your business has duplicate listings or old addresses then your local SEO results can be hurt.
Finding all those directories and checking your business NAP can be extremely time consuming. Not only that, but we need to constantly monitor and make sure no duplicates or incorrect listings exist. Fortunately, there are a few tools that can help with this process. The easiest one to use is MOZ Local, which aggregates your data and has tools to improve your listings results.
A better source of managing your directories is using a service we provide by Yext. This is a much more powerful service that actually uploads information directly into integrated directories. The key difference is between an aggregator and direct submissions via API. Yext wins in this area because updates happen instantly and MOZ can take two to three months.
You can see how your website looks in directories by using this tool
Website Optimization
One of the most important ways to optimize your website is to make sure that your NAP is located on every page of the website. Web designers usually put this information in the header or footer to solve the issue.
There are many more things that need to checked and optimized but they are too numerous to list here. We need to manage local listings continuously once the first part of the work has been completed. If you want to get a free internet marketing analysis, we can provide your business with your own free report.