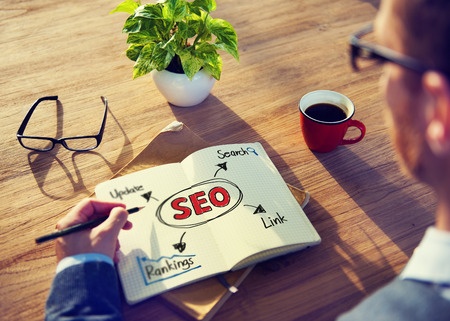 I just finished reading a great article about the Future of Search Marketing or SEM and was inspired to follow up with what I see from an Inbound Marketing perspective. The article actually talks about how search marketing agencies are dying and why this is happening. The irony of the post is after reading how agencies are dying there's a call to action to attend the Search Marketing Expo in Seattle. Wait! What? Didn't you just tell me not to be a search marketing agency?
To be fair the article actually explains how agencies have to adapt to the new trends due to some very compelling statistics. Basically this particular industry is getting more crowded and to survive you need to avoid the biggest areas of competition. You can do this by going local or going broad which is to say niche based. I use this approach when it comes to ecommerce because you can't compete with the giants like Amazon head to head but you can find opportunities the same way. For example, you are selling something that I can easily find on Amazon for cheaper but you can enhance the quality of the buying experience because you are a local business. For people who still need to touch and feel who they are buying from, being "local" is a big selling point. There is a generational transformation happening, however. Newer generations have more trust of online businesses which means that local markets will shrink further in the future.
You can also beat ecommerce giants by filling in niches. Is Amazon going to have your handmade baby head sling holder? Probably not. (This was an actual product that someone talked to me about once).
Getting back to what this means in regard to search marketing for agencies... I am not surprised that things are evolving. This technology is rapidly changing and if you have been working in this space for a while you should know by now that to survive you need to adapt.
Running an internet marketing agency is fast moving and uncertain. You have to have the ability or like living on edge somewhat because there is no garauntee that when you come to work the next day some new technology won't destroy your business. To survive you need to be in a constant state of discovery, execution and adaptation.
Web Design
My experience started with a web design business 10 years ago. After corporate burnout forced me to lose my job, I sold my house, liquidated all my assets and started with practically nothing. Back then the next big thing was open source content management for websites. This was a huge transformation from having to use programmers to update your website to being able to do it yourself. Being open source meant that the software was free although it still took a developer to build the website for you. At that time the biggest communities were built around Joomla and Drupal. I chose Joomla because I liked the template designs better and there was a bigger following than Drupal.
In retrospect I did everything right back then. Since my business was new I was able to use the latest trend and beat out other agencies because they didn't build websites with content management systems. Once I was in front of a prospect my close rate was pratically 100%. It was an exciting time and the business started growing pretty fast until 2008 hit.
Once the recession started I really had to work hard to stay alive. I hadn't really built much of a clientel yet so I couldn't rest on my laurels like my competitors. I had to keep finding new innovations to survive. I remember reading a quote once about how some of the most profitable companies came out of the depression because they were built the same way.
The Start of SEO
What I realzed at that time was just building content management websites wasn't enough. I had to enhance the experience for customers with added value. During that time SEO was becoming a big factor so I dove into that pretty hard.
Search Engine Optimization is a highly complex technical skill that was hard to find around that time. Many SEO companies were absolutely killing it with what they were charging and the results they were getting. Back then everyone was doing things like keyword stuffing, building massive links with server farms, link wheels and lots of other things that boosted rankings. In 2011 Google started to fight back because they didn't want other companies to influence search engine results; they wanted their own algorithms to deliver the best results. In 2012 they launched the big Panda and Penguin updates which hit the majority of website practicing what became known as "Black Hat SEO."
The introduction of Panda and Penguin were a major roadblock in an area in which I was just gaining traction. I had to adapt and pivot my agency. I was even hit with a penalty and my website disappeared from local search results for web design, after enjoying top position for years.
Inbound Marketing
Fortunately I was lucky enough to have been sold the Inbound Marketing methodology by Hubspot. Once I saw and understood the concept I was "sold." To me the idea to attract visitors, convert leads and close customers on your website just made sense. I didn't have to keep figuring out ways to trick search engines or stay ahead of the competition. I only had to create content my "buyer personas" were looking for, share it on social media to amplify my reach and optimize the conversion paths on the website to convert visitors to leads. It was like finding Joomla in 2006 again.
Now here in 2016 the word is definitely out. Communities are growing like mushrooms and Inbound Marketing is becoming the de facto standard for internet marketing these days (In my own opinion). When I read about SEO and SEM strategies of the past still being used I am so glad to have switched mindsets. It feels like the difference between hunting and farming and I'm much better suited to farming.
Looking back I've had three major pivots along with a myriad of course corrections and adjustments; this is the way that internet marketing agencies have to operate in order to survive. Resting on your current client base means not incorporating new technologies and you might have three years before the cracks in the foundation start showing and by that time it may be too late.