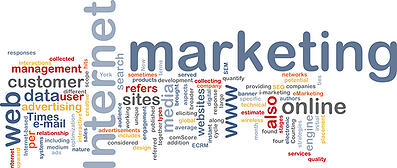 A website built for internet marketing today should have some fundamental elements to attract visitors for conversions to customers. Mostly related to SEO and targeting your content to your buyer personas you will need a properly built vehicle to deliver that content in the best possible way to maximize the effectiveness of the content.
These elements are clear and effective. Not knowing these important factors will cost your business money in lost opportunity. Your website is the most important online asset and should reflect the professionalism and quality of service your business provides. A poorly built website will hurt your brand and business reputation and if not optimized will simply be ineffective.
Here's a step by step explanation of what you need to build a business class website that is optimized for internet marketing.
Use a platform built for inbound marketing. Start with WordPress or Joomla if you want your own standalone website that you own without a subscription. If your marketing budget allows for it, use Hubspot for internet marketing automation.
Make sure your website design is responsive. This means it will adapt to mobile devices to give a better user experience.
Host on a preferred provider. Using cheap hosting is like building your brand new house in a flood zone. It's just not a good idea and the cost difference is minimal. We have affordable plans the at very competitive with cheap hosting anyway. Check out: Softwired Host.
Build on a framework that is built for SEO. Some WordPress design frameworks have easy to use SEO tools that help optimize the website pages for search engines.
Analyze your business keywords and develop 5 to 10 top keyword phrases. These are usually your services and value propositions to your potential customers. It's also a good idea to expand those beyond the basic web pages for individual blog posts for more descriptive explanations.
Optimize your main pages for your core services keywords. You should have individual pages created that highlight the most profitable services first and then those that are less important.
Set up Google Analytics and Google webmaster tools. Submit your sitemaps to Google, Bing, and Yahoo. Monitor your traffic and inbound marketing campaigns.
This sounds simple enough but it is very difficult to find the right developer who can build a website well that is optimized for search engines. A website built for internet marketing will drive much more traffic to the website just in organic search results.
This is just the beginning! Once the website is built and properly optimized the fun has just begun! This is where you will be running your internet marketing campaigns.