---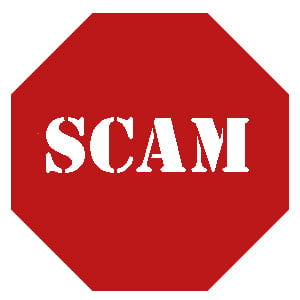 There are a lot of SEO Scams out there that are taking money for SEO services that are not going to produce any results. What's worse, is they are probably going to hurt your search results from bad listings or other problems.
I recently got duped into this situation when I was reviewing a company for services for local search results. They promised first page of Google results for keywords and Google Business. I must have had my guard down and signed up before checking them out. After searching for the business name their terrible reviews came up on Yelp and other community websites.
When you are thinking of hiring an SEO here are some things to watch out for:
Claims for search engine results that sound to good to be true
It sounds easy
It's cheap
It's hard to get technical questions answered
If feels weird (I can't describe this but it's true)
It's hard to believe that someone who provides SEO services could get fooled (I know). We are constantly bombarded with offers every day that sound like they are going to make our lives easier. In looking for value added services for my business I am constantly on the look out for something better and easier. What I did was step into the trap while I wasn't watching and got my foot caught.
I then wondered how many people had been scammed by this business and all I had to do was Google the name. In this case it was Local Splash but there are many other companies out there to watch out for.
Fortunately it was only a matter of minutes to realize what had happened and was able to get the payment marked as disputed from Paypal before the transaction went through. We shall see if this gets resolved as I hope it will.
CONCLUSION:
Cheap SEO sounds great but it's not a reality. It takes hard work and a long time to build credibilty with search engines and get the local search results you are earning.
One of the benefits of our clients is we watch over them as a trusted advisor. If you would like to learn more about how our services can benefit your business call us for a free 20 minute consultation and review.
---