---
INTRODUCTION: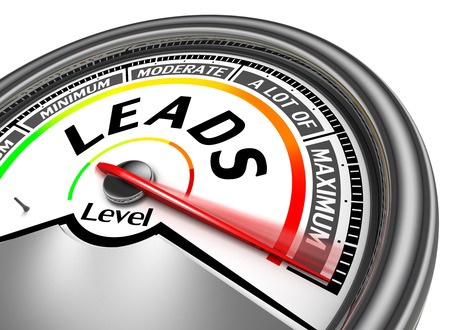 Believe it or not, most websites aren't built to generate leads or get customers from the internet.
I see it all the time. Over and over. Your website is not generating leads or customers. Here are some top reasons for why this is true.
The site looks bad. It's time to face it, a bad website does more harm than good. We all know what a bad website looks like. Here's how to make it look better.

The content is outdated. When was the last time you updated your website? Last week? Last month? Can't remember? If you don't keep your website updated it will show.

Missing the primary purpose. Most people think that the purpose of their website is to showcase their services. WRONG. The purpose of the website is to get more customers. How do you do that? By showing how you can solve their problems and relieve their pain points. That's all they really care about anyway.

Confusing to navigate. If a visitor takes the time to read the pages on your website them make sure you show them what to do next. Give them a clear path to navigate through the website with calls to action button or links. These are conversion paths and should be designed to end up on a landing page so that they can be converted to a lead or contact.

Contact information is hard to find. Put your phone, email, social media, and every other way to contact you everywhere. There should be 2 places on every page, usually in the header and footer of the website.

You're missing landing pages. This is the most important page on your website. A landing page is a page with an offer and a form to capture lead information. The anatomy of a landing page is that the navigation is gone, there are no other distractions other than filling out the form. This is how you optimize the page. To see an example click here.

You're missing pricing information. What happens when you go to a website and can't find how much things cost? You leave. Well why wouldn't you put your pricing information on your website then? Even if the answer is "it's complicated" put something about how pricing is calculated. Give a ballpark or something to keep visitors on your website.

You haven't personalized the About Us page. People want to know who's behind your organization. An optimized About page will have pictures and descriptions for all employees and associates. This build credibility and important in the process for the buyer journey.

Missing or bad SEO. Search Engine Optimization has gotten a bad name over the years and lots of people have given up on making it work. However, it's still alive and important to follow the basic principles and optimize the website pages for focus keywords. That way search engines will be able to index the information properly and won't be confused with your content.


You haven't targeted your buyers. Creating Buyer Personas is how you can engage the right audience with your content. For example, if your perfect client is a female between the ages of 30 and 50, making $50,000/year, with 2 kids, you'll want content that solves her problems and gives answers that she's looking for.

The website is not mobile optimized. Over 50% of the searchers online are on mobile devices now and it's growing. If users don't have a good experience with your website they'll move on. Google is now punishing websites that aren't mobile optimized.
Most websites I come across are missing some or even all of these things. A badly designed website won't do your business any good. In fact, it will hurt your business because users will view the quality of your website the same as the quality of your business. What happens when you come across a bad website? What kind of impression do you get from it?
In order to build a fully functional and optimized website it takes an expert in web design, SEO, and Inbound Marketing to put it all together. It's a very time consuming process and requires a lot of resources. Making sure you have enough resources allocated to the process will ensure that your website is designed properly and successful in your online marketing efforts.