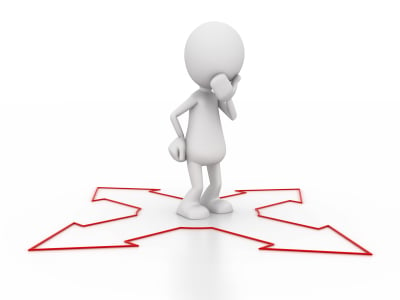 Moving your website to a new domain is usually needed for re-branding purposes. If you do it right you can retain all the great credibility earned from search engines. If you don't, then you will have to wait months or years to get back to the same place you started.
There are instructions from Google on the best practices but it can be complicated so here's a simple step by step guide to accomplish.
At this point you should have your new website finished as much as possible. You don't want to do this half way through the process and confuse search engines by changing things around rapidly. You should have both the old site and the new site up and running under each different domain.
Set up each site in Webmaster Tools and get them verified. You'll need this for later in the process.
You will need to redirect all the individual pages you can using a 301 Redirect which tells search engines what you are doing. There is usually a function within your hosting control panel with this feature. You'll be mapping individual pages from the old site to the new site. For example: www.old-domain.com/pages/sample1.htm will be redirected to www.new-domain.com/newpage/newsample2.htm. It can be a very tedious and time consuming process but well worth it in the end.
Now that you've redirected and tested all the pages so this works properly it's time to tell Google what you've been doing. In Webmaster Tools click on the old website link, click on Configuration, click on Change of Address, and under "Tell us the URL of your new domain", select the new website.
That's it! You can keep both websites up for a while and watch for any 404 errors on the new site. These are errors for page not found when links are trying to find the page on the new site. As these come up you can add more 301 redirects to remove.
It's best to work with a developer or someone with technical expertise in the area. If it's done wrong you could lose all your SEO and traffic!