What is Internet Marketing Consulting anyway? There are lot of people talking about it, there are many pages of information on the internet about it, but it is not clearly defined or easy to understand.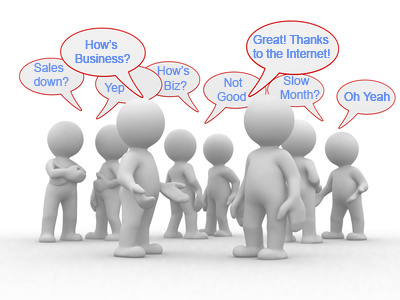 So here's a simple list of the most common methods to market your business on the internet:
Website banner advertising: Using banner ads on high traffic websites for links to your website. This helps create backlinks for SEO as a side effect as well.

Search engine marketing (SEM): Marketing that seeks to promote websites through paid advertising (Pay Per Click)

Search engine optimization (SEO): Optimizing websites for organic search engine results by manipulation and increasing the number and quality of backlinks coming to the website to gain credibility.

Social media marketing: The process of reaching users through social media websites such as Facebook, Twitter and LinkedIn.

Email marketing: Marketing via email a commercial message to a list of email addresses.

Referral marketing: Promoting products or services to new customers through referrals, usually word of mouth.

Affiliate marketing: a marketing practice in which a business rewards one or more affiliates for each visitor or customer brought about by the affiliate's own marketing efforts.

Inbound marketing: Creating and freely sharing informative content as a means of converting prospects into customers and customers into repeat buyers.

Content marketing: Creating and freely sharing specific, expert content to help the community understand one or many subjects dealt with on a specific website. It is a mean to pull interested people or prospects into the website trying to convert them into customers or free suscribers, and customers into repeat buyers.
So what is the best method? Depends on the business and what kind of marketing that has been done in the past. Our approach follows a certain order as these methods are now mutually exclusive but rather need to be built upon each other. Much like a house where you start with certain foundation elements and finish with the roofing.
For more information...