Search Engine Optimization, SEO, and Social media work together these days and are becoming more and more intertwined. The question is how to make this effective for optimizing your website and increase your rankings?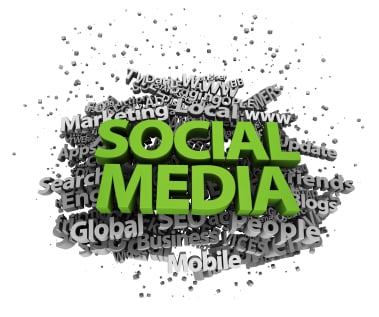 Set up your social media profiles
Facebook - Clearly the leader and the inventor of the social media platform that we are taking for granted every day. Set up your business page and make sure that you describe all your services in a clear and simple way. Make sure you link to your website.
Twittter - Probably the hardest to get your head around but tweeting is highly effective in getting followers who may want to keep up with you and possibly promote your offers.
Google+ - We see a lot of ranking factors for local businesses when your Google+ page is set up and optimized. Again, be sure you link to your website.
LinkedIn - Set up your profile and start connecting to professionals that you know. Resist the temptation to just madly request connections to up the number.
Pinterest - Don't forget about this red headed stepchild of social media. It is becoming a formidable factor and should be considered.
Now that you have your profiles all set up and optimized it's time to get started! It may seem overwhelming at first but just spend an hour or so a day becoming familiar with all of the different ways you can interact and share.
Don't start by promoting your business or service!
This is a common mistake and users quickly learn this is not how social media works. The key is SOCIAL interaction. You don't normally start a conversation with a friend or colleage about how you provide services. That's SELLING and not appropriate at this time and place. Best thing to do in the beginning is to read watch and learn!
Social media is really simple once you get a handle on it. This is just the beginning but a good place to start.